I haven't blogged in quite awhile. My time has been more occupied with things like the Convention of States which is a national grassroots movement to RESTRAIN THE FEDERAL GOVERNMENT. Do any of you see a need for that? Yes, don't we all, except for the Bernie Bros who want to massively increase the reach and power of the federal government.
But today and back to the subject at hand, our education system has turned into a well placed, all over the country, well-funded, by your taxes and mine, indoctrination mills designed to turn out full-throated progressives to carry out their leftist agenda.
This is not a complete re-blog, as I have pared it down to the 9 changes that should be made immediately to reform our education system. Hat-tip Ken Abramowitz and Jon Sutz. Go to this link to see the entire article for those who are interested.
Here's how we begin to fix this mess:
(1) We must increase school choice through expanded 529 savings accounts, direct educational savings accounts (ESAs), charter schools, and expanded federal & state scholarships.
(2) We must ensure that America's children are fluent in basic literacy and analytical thinking skills before they can graduate from high school. As it is, not only is this standard not being met, quite the opposite: According to a 2016 report by the American College of Trustees & Alumni, most of our college graduates struggle with tasks they should have mastered in the high school, if not earlier:
"A survey of employers showed that over 70% found college graduates were not well-prepared in skills such as 'written communication,' 'working with numbers/statistics,' 'critical/analytical thinking,' and second-language proficiency."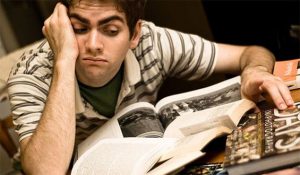 (3) We must prohibit all foreign funding of American schools, for the same reason that we do not allow foreign entities to contribute to U.S. political campaigns. Most urgently:
(a) We must stop all monetary and in-kind donations from Qatar, Turkey, and Saudi Arabia (whether by their governments or individuals). One of the many examples of the insidious nature of such external influence is Georgetown University's "Bridge Initiative," which has engaged in chronic whitewashing of jihad and Islamist extremism, which is having a profoundly disturbing impact on students.
(b) We must also stop the communist Chinese government from creating cultural subversion centers on our college, high school and elementary school campuses, known benevolently as "Confucius Institutes" — and stop taxpayer-funded schools from paying China to set up such subversion centers. While Americans are told that these centers are "providing Chinese language and cultural teaching resources and services worldwide… and contributing to the development of multiculturalism and the building of a harmonious world," a recent report by the U.S. Senate revealed that they are created and utilized to spread pro-communist propaganda among American children. We must also stop Chinese grants to U.S. scientists, especially given China's long history of stealing/pilfering the most advanced, cutting-edge American defense technologies.
(4) We must fix school textbooks in public schools, and any private schools that get any government financing, and prohibit schoolbooks from companies that have any ownership by any foreign shareholders.
(5) We must ensure that, as President Trump recent policy announcement formalized, no U.S. taxpayer money can be used to enable any educational institution to fund/allow the incitement of hate against Jews, or boycotts against Israel (or any other nation).
(6) We must hire Christian and Jewish history experts to root out anti-Christian and anti-Semitic bias in schoolbooks and other educational materials shown to our children, including documentaries and films.
(7) We must hire Constitutional experts to review all high school books for anti-Constitutional and anti-American incitement & historical bias — especially in an age in which, as even CNN pointed out, "Americans know literally nothing about the Constitution."
(8) We must enforce affirmative action against universities that do not allow professors with differing opinions to be represented.
(9) We must close down the U.S. Department of Education's highly biased propaganda program called "Access Islam."
In net, we must firmly resolve to fix the anti-American false narratives that are infecting our youth now, before it's too late.
Aloha, Mikie ~just a blogger (fightin' like a girl)
~Psst, tired of politics? Check out Travel in the Categories drop down menu (right side panel) for my blogs posted from interesting locations during my travel adventures.